Latest News Reports
This page has all the latest news from recent years. In our archive pages you'll also find news pieces from 1995 onwards (links can be found at the bottom of this page).

Please Note: All links to external web pages (i.e. Not within this site) will be opened up in a new Browser Window on top of the Christopher Reeve Homepage. Once you've finished reading the external web page, all you need to do is close that Browser Window and the Christopher Reeve Homepage will still be there.
---
2017
January 7, 2017: Will Reeve remembers his dad as a hero both on the screen and off of it. "He taught me how to ride a bike, just by telling me," Will recently told Closer Weekly. "He couldn't physically help me ride a bike, because he was in a wheelchair, but that didn't stop him and me from having one of the quintessential father-son experiences," Will said. "He told me to put my trust in him. I did, and I succeeded." "Everything that my parents did inspired me," he said. "I don't think I knew it at the time, but upon reflecting on my childhood, I certainly look back and can think of specific moments that mean so much to me now." He added, "My parents' legacy is hugely important to me because they meant so much to the world on the whole, but they also meant so much to me personally and to my family. We don't want anything they did or what they stood for to fade off because their work was important."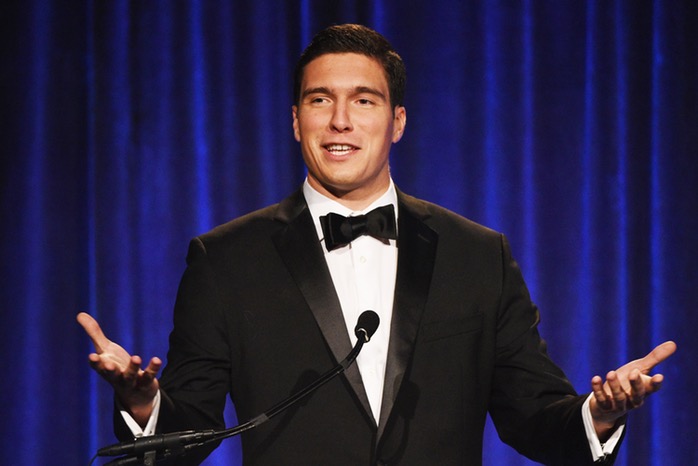 2018
July 16, 2018: Will Reeve's "Note to Self" video was features on CBS.


2019
January 30, 2019: Christopher Reeve's daughter Alexandra Reeve Givens talks growing up with 'Superman,' keeping his legacy alive through the Christopher & Dana Reeve Foundation.


2021
September 25, 2021: Google has paid tribute to Christopher Reeve on what would have been his 69th birthday, with Saturday's Doodle dedicated to the actor, director and humanitarian. While forever remembered for playing Superman, Christopher Reeve became a powerful advocate for people with disabilities and for increased funding for medical research after a 1995 horseback riding accident left him paralyzed from the neck down.


Back to the top
---
Other News pages:
1995 | 1996 | 1997 | 1998 | 1999 | 2000 | 2001 | 2002 | 2003 | 2004
2005 | 2006 | 2007 | 2008 | 2009 | 2010 | 2011 | 2012 | 2013 | 2014
2015 | 2016 | 2017-2019
---

News Reports | Biography | Fundraising | Online Shop | Autobiography
Movie Reviews | Contact Info | Have Your Say | Photo Gallery | Song Lyrics
Transcripts | Mailing Lists | Interviews | Other Websites | About Us | Search
---
This page is Copyright © 1999-2021, Steven Younis. All Rights Reserved
---
Jump to Steven Younis' unofficial Superman Homepage